Frequently Asked Questions
What insurance do you take?
I am a provider with Cigna, Blue Cross Blue Shield (traditional and PPO plans), and Medicare but many insurance plans do provide out of network benefits.
How long will I have to be in therapy?
Length of therapy varies depending on individual situations. However, I don't like people to remain in pain and realize that most people don't like to stay in therapy for long periods of time. I believe in short-term therapy but never recommend that clients end therapy until they feel ready.
Do you work on a sliding scale?
I realize that many individuals pay out-of-pocket so when deemed necessary, I will discuss a sliding scale with clients.
Do you provide a free consultation?
I provide a free initial 15-minute phone conversation.
Do you conduct Teletherapy?
Yes I do through a HIPAA compliant platform.
Do you have a preferred method of treatment?
I use an integrated  approach using psychodynamic psychotherapy, cognitive behavioral therapy, and sensorimotor psychotherapy. I feel using an integrated model produces the best results. Every client is different so it's necessary to use multiple modalities –a one size fits all model does not work in therapy.
Is confidentiality important to you?
Confidentiality is vital in any therapeutic relationship.
Do you prescribe medication?
I do not prescribe medication, but when deemed necessary, I work with several psychiatrists who are able to prescribe medication.
What do you think is the most important element in a successful therapeutic relationship?
Research has shown that the relationship itself is the most important element to achieving success in psychotherapy. It is essential that my clients feel a therapeutic bond with me in order for them to feel successful in therapy.
Contact me today for your free consultation.
I can help you attain the personal growth you truly desire.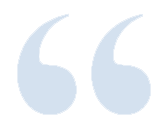 "Our wounds are often the openings into the best and most beautiful part of us."
-David Richo