November 30, 2012
THE GOOD MEN PROJECT
November 24, 2012
HUFFPOST
September 20, 2012
THE NEW YORK TIMES
August 6, 2012
THE NEW YORK TIMES
August 2, 2012
HER CAMPUS
January 9, 2012
Dr. Coady and Nancy Fish were interviewed on Sirius/XM Satellite Radio's Doctor Radio Powered by NYU Langone Medical Center.
Sirius XM
January 21 and 27 at 8pm
Dr. Deborah Coady joined Dr. Paul Christo on his radio show, "Aches and Gains", for a two-part special on sexual pain.
Visit Dr. Christo's website to hear Dr. Coady discuss sexual pain and the best treatments.
Contact me today for your free consultation.
I can help you attain the personal growth you truly desire.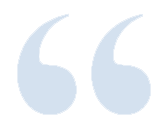 "Our wounds are often the openings into the best and most beautiful part of us."
-David Richo