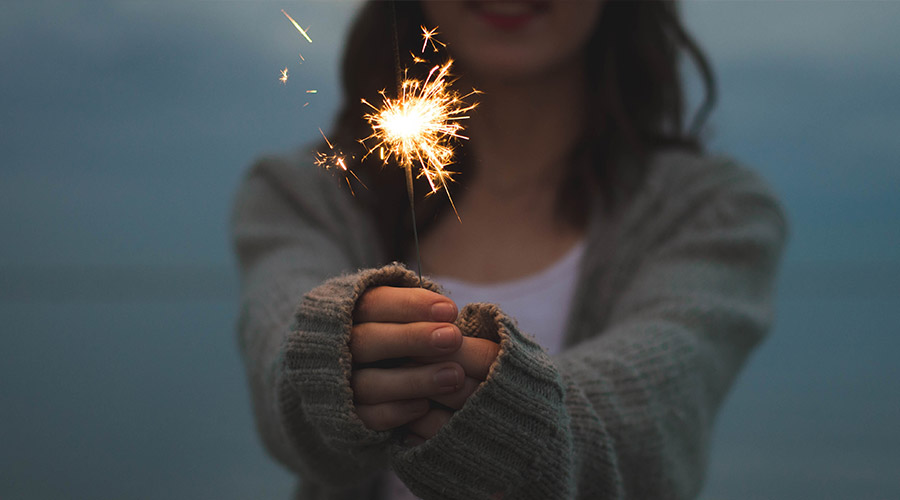 Making the Shift
May 26, 2013
This was written by a very inspiring woman who has learned to handle life's challenges with fortitude and grace. I found it very incredibly helpful and wanted to share this with others. (Nancy)
Making the Shift
"You've changed". This was a text I received from my girlfriend recently. After listening compassionately for years to her marital problems, I had offered advice she found unhelpful. Had I changed? Ironically I hoped she was right. Her words were oddly validating of an internal shift that had been set in motion. It occurred to me in that moment that if I could change than anyone could. My purpose for sharing my personal journey is not because my story is unique, but it speaks to the possibility of change.
Until my second son Andrew was born, my life had been relatively free from hardships or tragedy. In retrospect I had taken so much for granted: floating through chapters of my life: happy suburban childhood with loving parents and siblings (my Dad took me to see Annie three times just to give you an idea), college, grad. school, jobs, boyfriends, marriage and the birth of my first son Charlie. The labor was traumatic and I required bladder surgery but I was blessed with a healthy baby. I remember those two and a half years before my younger son was born as if it were a fairytale.
When Andrew was 17 months old, a circle of solemn faced experts at the Neuropsych. Dept. at Columbia Presbyterian confirmed my worst fear. Long before that day, Andrew had suffered from extensive medical issues precipitating a dizzying number of visits to medical specialists. I soon came to learn how inadequate the term "autism" was and how meager were the treatment options: archaic behavioral models, chasing unproven and incredibly expensive " therapies" and biomedical protocols. In my frantic and obsessive efforts to "recover" him, my child had become a science project. Despite Herculean efforts, we watched Andrew regress into the "low functioning" and "non-verbal" categories. The overriding feeling I lived with for several years was utter helplessness. My "journey" as a special needs mom had just begun.
When Andrew turned five, I was about to embark on another "journey" and this time it was chronic pain. Andrew was tantrumming one August day so I decided to put him on my lap while swinging on a swing. His weight on my pelvic area (where I had previous trauma and scar tissue etc.) and the motion of his rocking towards the ground as I swang, triggered a bizarre injury which morphed into a year long odyssey of chronic pain. I found myself unable to walk the next day. Doctors were baffled until a radiologist found that I had "osteitis pubis" – inflammation of the pelvic girdle and within the pubic bone. Not only was this a freakish injury, my pain was excruciating and led to a bedridden condition for a few weeks. After taking copious amounts of pain killers and visits to a slew of specialists, things took an even stranger turn. Osteitis pubis usually resolves after a few months but I was experiencing debilitating muscle spasms in my legs and back. I had entered the realm of "chronic pain" and the more I sought clarity from a plethora of practioners, the more confused I became. Diagnoses included: Complex Regional Pain Syndrome, herniated disc, an ovarian cyst, sacroilitis. I found myself in a vicious cycle of pain and fear.
My life was spinning out of control and by the next August (2012), I had three excruciating nerve blocks (in the groin, spine and tailbone) and was on a waiting list for Ketamine infusions! During the same month we were attempting to potty train Andrew but he kept getting sick. First he had a virus with severe diarrhea and then his asthma started to flare up. I remember living in a haze of despair and drug side effects. I felt like a failure as a mom especially since I was too exhausted to do much more than basic childcare. I remember the shame I felt when Charlie's teacher informed me that he had told her he wasn't getting help with his math homework. I remember feeling useless and losing the will to live. My physical pain and inability to accept Andrew as he was, distorted my thoughts. At my wits end, I sought therapy but my real "journey" still had not begun.
September 23rd of 2012 was a day that rocked me to my core. Andrew was still under the weather but we thought his asthma was under control and he went to visit my in-laws. While checking out at the supermarket, I received a call from my mother in law. She said Andrew's asthma had flared and they were taking him to the E.R. Although I was alarmed, nothing could have prepared me for the scene I walked into in the E.R. My husband was gasping and pointing unable to talk. Andrew was lying on a table like a rag doll surounded by frantic nurses, dr.'s, a priest and airvac medics. A social worker was distracting Charlie. My brain simply could not process what I was seeing. I held Andrew's hand as they desperately worked on ventilation. Although time evaporated, I vividly recall a fleeting moment of "knowing" that God was in Andrew. I suddenly realized God was in every single person in that room. There was no separation.
There are wake up calls and there are WAKE UP calls. After being airlifted (while the ventilator battery was beeping) to another hospital, Andrew was stabilized and stayed in intensive care for a week. I realized how negative and resistant I had been for years. I had lost perpective on who Andrew really was. It was as if Andrew's soul was begging me to really see him and not his "autism". The feelings of bitterness, regret and guilt were now replaced by gratitude. My own personal bottom didn't strike until a couple of weeks later. Ironically as Andrew improved, my pain ratcheted up to new heights. The spasms in my legs made it hard to walk. I was so unbelievably sick of myself and the "prison" I had unwittingly constructed. I was staring into the abyss and I knew I had to change.
Since I had exhausted every field of conventional and alternative medicine, I started to look within. I picked up various self help books on : mindbody, spiritual, psychology, motivational, religious….basically anything that could help me to reframe my thoughts. Reading pulled me out of my morass of negativity and challenged my ingrained false beliefs. My pereceptions of the external world became more accurate. Therapy gave me permission to feel the darkest, ugliest feelings that I had hidden from myself. By acknowledging my feelings of rage and regret and guilt, and allowing myself to feel what I had long avoided, I could finally find relief. To a large extent, my emotional pain had been stored in my body. The process of letting go emotionally alleviated my physical pain as well.
Somewhere between despair and hope, I have found a place of acceptance and increased peace. The root of so much of my suffering was not accepting what "is". This is an ongoing process and and it is far from linear! When my pain flares up or something triggers me emotionally, I no longer feel like a victim. I am no longer intimidated by what "could" happen. I try not to judge but rather accept things for what they are. During Hurricane Sandy, I began to sense this mental shift. Andrew was tantrumming almost non stop for several days in the midst of a fairly stressful situation, but when I compared my experience to those who lost their homes or lives, I had perspective and felt gratitude.
I still have days when a wave of sadness will wash over me, but it passes and I know it will pass. There are days when my husband will comment "I'm having one of those sad days" and I will nod because its "understood". When my house looks like a barn and I've changed a six year old's poop several times, I think of my grandmother who lived to 100 and never let the small things phase her. She would always say "What are you going to do?" with a shrug and her adorable smile. Even thinking of my grandmother reduces my stress in the moment. I no longer live in that space of constant "striving". I give myself a break which usually takes the form of watching "The Real Housewives of NJ", browsing at makeup in CVS or doing a cheesy exercise dvd from the 80's (those were good times)…
I'm starting to appreciate my children more and find pleasure in small things. I recently had the pleasure of attending a musical show at Andrew's school. Despite a few meltdowns and adorable mistakes on stage, it was the most impeccably pure show I had ever seen. Andrew was in one number holding jingle bells. Although unaware he was "in" a show, he enjoyed the event. As he was walking from the stage, he saw me in the audience and his face lit up. He may not have words but we made a "love connection" (not the Chuck Woollery type). I even have a picture of that moment.
In my quest for answers from professionals and outside sources, it has been Andrew that has oddly enough taught me the most. Where science has fallen short, Andrew has reminded me about the nature of the soul. Through him, I have come to trust myself more and value relationships more. The old adage about finding our greatest strengths in our weakness is true. Had I not allowed myself to go to those vulnerable places, I would not have found greater meaning from suffering. For that as well, I am grateful. I believe that whether it's a desire to expand oneself, or in my case, sheer desperation, the choice to make a shift will always lead to increased moments of joy.
Nancy Fish, LCSWMy clinical practice includes clients requiring treatment for depression, anxiety, anger management, chronic illness, chronic pain, special needs issues and grief. I work with individuals, couples, and families.
Contact me today for your free consultation.
I can help you attain the personal growth you truly desire.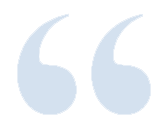 "Our wounds are often the openings into the best and most beautiful part of us."
-David Richo